Pythons inaugural golf day was held on Thursday 12th May 2022 at Oakdale Golf Club in Harrogate. And 23 expectant teams gathered for pre-registration refreshments prior to the 1:00pm shotgun start.
Oakdale looked resplendent with its early summer growth and greenery, providing a fantastic environment for some truly assorted golf. Certainly, the course could not be blamed for any of the 'below par' performances on the day!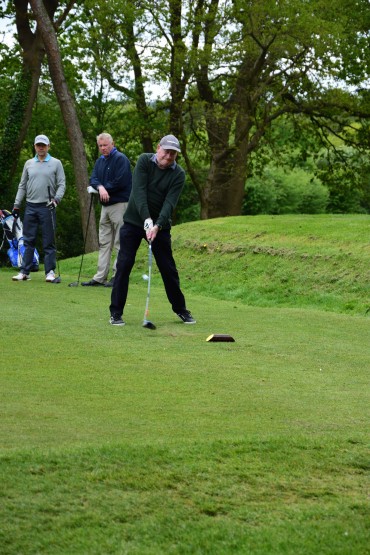 The Halfway House provided our guests with Audsley's pork pies, sausage rolls and scotch eggs as well as chocolate, soft drinks, beers, and G&T's all kindly sponsored by Slingsby's Gin. All expertly manned by Pythons stalwarts Neil Summersall (Speedy) and Eddie Kernoghan (What could possibly go wrong lol).
Pythons are grateful to James Marsden, Tom Hesketh, and the Impulse Decisions team for facilitating the day so smoothly for us and the scoring app with live leader board was a great success indeed (please scroll down for the list of winners and day sponsors!).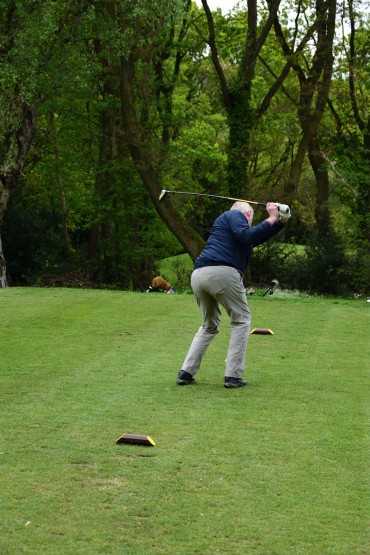 Following the leisurely stroll around Oakdale, 104 players and guests gathered for supper and prize giving. Our host, compare and retired premiership soccer referee Kevin Lynch presided over the evening without once reaching for a yellow or red from his pocket (That's the difference between Rugby and football I guess).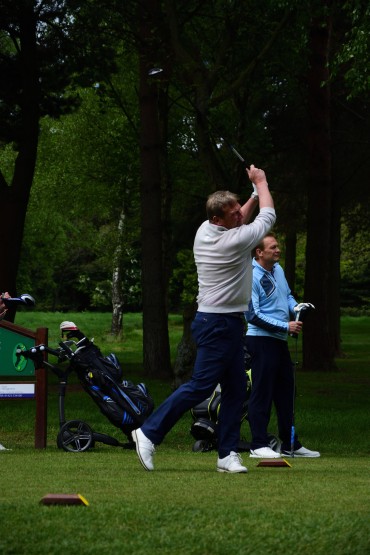 With brief welcomes and thank you's from Peter Jesper (Pythons Commercial Chair), a few words from our Chairman Julian Tatlow about Pythons promotion to Yorkshire 2 next season and news of our annual dinner (to be held at The Old Swan Hotel in Harrogate on Thursday 13th October 2022 with Dylan Hartley, Mike Tindall and John Inverdale headlining) and some funny stories from Kevin, the evening went by in a blur.
However, one point that was not lost on the gathering was the fact that this new event for the club has raised over £3500:00 for Pythons, which is both fantastic and a great start to the new equipment and scrummaging machine funds for the club.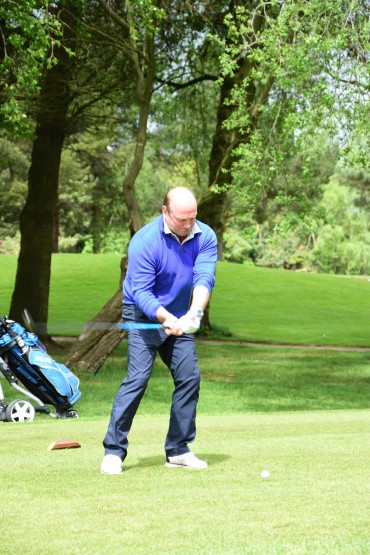 So, mixed golf. Excellent venue, great food, great company and great prizes all added up to a fantastic inaugural event for Pythons and organiser Peter Jesper (Pythons Commercial Chair) looks like he's made a rod for his own back and is already planning next year's event.
On behalf of the members, players, and committee of Harrogate Pythons RUFC, a sincere thank you to all who participated, donated and helped make this day such a success!
Golf Day Results:
Nearest the Pin on the 16th (Sponsored by Whittaker's Distillery) – Brian Buckle
Longest Drive on the 5th (sponsored by Teakwood Partners) – David Docherty.
3rd Place Team – Scarborough Rugby Club (Simon Smith, Mike Smith, Tom Harrison & Simon Dixon).
2nd Place Team – The Real Socialdad's (Peter Beagrie, Mark Lavis, Mark Baranovski & Steve Haigh).
2022 Champions – Impulse Decisions (James Marsden, Will Ferguson, Joe Aikman & Chris Holmes).
Golf Day Sponsors:
Colour It In (Mark & Alison Lancaster) Event graphics and their continued support.
Slingsby Gin (Marcus and George Black) for supporting our prizes and for the Halfway House.