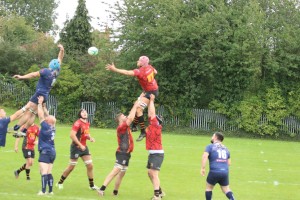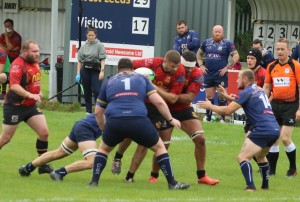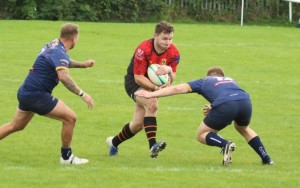 The game started with slick exchanges from both sides.  Sam Considine found space out wide to out pace the West Leeds defence and opened the scoring in the corner.  0-5 on 8mins.  The Pythons pack took control of the set scrums and set phases in mid field with Ed Challis and Sam Rowntree gaining valuable yards.  Each side took their own ball in the line outs, West Leeds set up a driving maul, went through 2 phases before spinning the ball wide for the winger to touch down in the corner, 5-5 on 15mins.  Using width once more West Leeds added to their score 5-12 on 20 mins.  The home team's next try saw raw pace round the Pythons' defence to score under the posts, 5-19 on 25mins.
Responding to the score line Challis and Hugh Tatlow used their power to put pressure on the home team in their own 22.  Rowntree drives over from 10m, 10-19.  The Pythons were denied points when a pass to Sandy Dunlop was deemed forward.  West Leeds turn over the ball on half way and their 10 races clear to score under the posts 10-29, half time.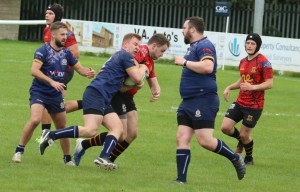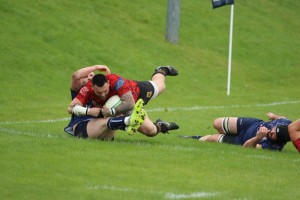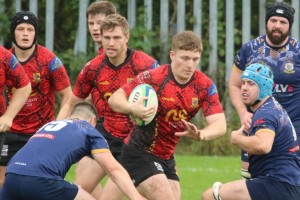 George Booth drives the ball deep into the home half.  Will Smith carries the ball into the home 22 and feeds Challis who brushes a tackler aside to power over next to the posts, 17-19.  Debutante Rhys Cory set up good running lines in mid field putting The Pythons on the offensive.  A catch and drive at the line sees Dunlop ground the ball inches from the line.  Jed Carr catches the ball from the goal drop and sets up another attack.  Challis shows his power again and takes defenders over the line with him as he scores his second, 22-29.
Lack of concentration at a line out allows the home prop to barge through a line out, 22-34.  The home team slot a penalty before the full time whistle, 22-37.
After the game Coach Bird said." "Incredibly proud of the performance today. The squad are really demonstrating what they are capable of achieving and once we are able to cut down our error count we are going to find ourselves putting a big score on someone.  West Leeds is always a difficult place to go and play and we made life incredibly difficult for the league leaders. The match was decided by one or two key moments in transition where West Leeds simply took advantage of our errors.
This Saturday's home again against Beverly is now a must win."