Bramley Phoenix RUFC 2nd XV 7 – 36 Harrogate Pythons RUFC 2nd XV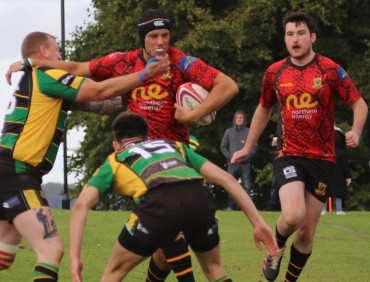 Harrogate Pythons 2's, The Pirates, travelled to Bramley for their second Central North West Merit Table game. With selection looking good during the week Coaches Al Cawkwell-Brown and Roy MacKay were able to take a full strength squad.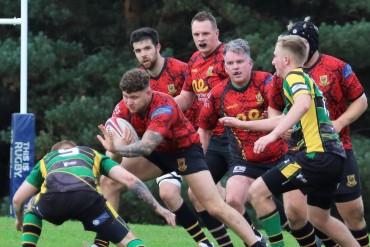 Russty Robertson was soon into the action securing the ball from the kick off feeding good ball to Gareth Drane to clear to half way. The Pirates set piece was too well organised for the home team and quickly pushed Bramley back deep into their 22. Returning after 13 years away from the game Eddy Wilkinson carried well creating space for Drane to release the backs. Matt Audsley controlled the game at fly half releasing Cal MacKinnon and Bailey Bromberg to carve through the home defence. Jed Wolfram playing in the back row crossed the line following some slick handling and converted his own try 0-7. 2 phases later Wolfram slots over a penalty 0-10.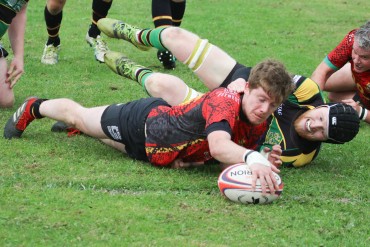 Bramley came back hard from the kick off. Kieran Martin and Will Smith held firm in mid field and caused a handling error. Drane fed Audsley to Ben Pye to race over in the corner for his first try. 0-12. Once again Bramley responded with determination and a great line from their fly half cut through the Pirates defence, under the posts 7-15, half time.
With the slope and breeze the Pirates pressed hard. Sam Considine started to take the game to the home side. Little could be done against his pace and aggression gaining valuable yards. A cynical late and high tackle earned Bramley a yellow card thanks to the concise explanation of the laws to the referee by captain Wolfram. With Nathan Kemeny in support on the other wing Pye crosses the line for his second. Wolfram with the extras 7-22.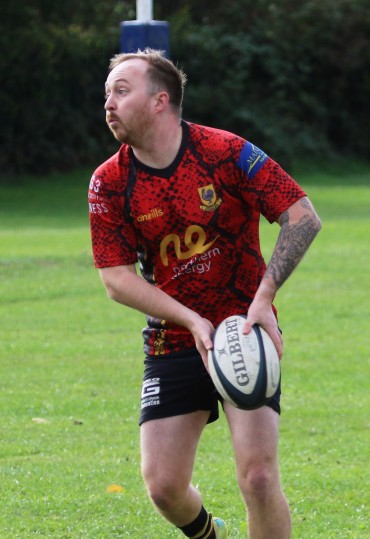 With Sean Glasswell hitting his jumpers in the line out George Booth, returning from injury after 7 months, set driving mauls advancing down filed. Ed Challis in support and the home defence reeling under the barrage Marcus Fotherby crashed over. Wolfram again with the extras 7-29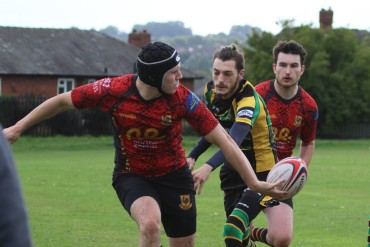 On the stroke of full time Pye dances over for his hat trick. Wolfram once again with the conversion. Full time 7-36.
After the game Coach Cawkwell-Brown said, "We stuck at this. Bramley are no mugs and we outplayed them. This is what we can do with a full squad."