Last Kick Pythons Penalty Secures Derby Draw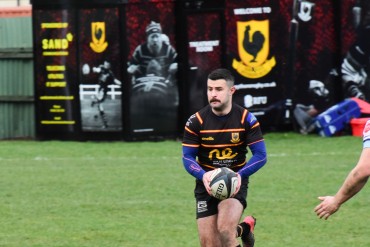 Match Report – Julian Tatlow . Photographs – Si Womersley
Harrogate Pythons played their first home derby fixture against Ripon with a final score of 19 – 19.
The largest crowd of the season so far gathered at The JSG.  Bolstered by a former players' lunch the crowd enjoyed a hard fought game with both sides leaving everything on the pitch.  Early exchanges were even with the home sides' runners testing the Ripon defence.  Tim Evans and Jack Hall carried hard into the away teams territory.  Pythons scrum 10m following a not straight at their line out and Hugh Tatlow picks and feeds Liam Kernaghan only to be held on the line.  Ripon clear their lines but James Audsley-Beck returns with a deft kick ahead, gathered by Jed Carr and Ripon are penalised for not releasing in the tackle.  Carr puts The Pythons ahead 3-0.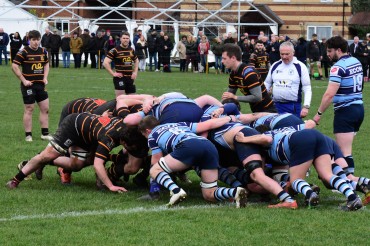 Ripon gather the ball from the re start and this time The Pythons are penalised at the breakdown.  3-3 on 27mins.  A spilled ball gives the visitors possession and some slick handling in midfield gives the centre a gap which he takes and scores under the posts.  3-10 on 30mins.  Hall and George Booth gain the hard yards from the re start pushing deeper into Ripon territory.  Frustration in defence and Carr narrows the gap, 6-10.  The Pythons begin to move the ball wide creating chances for Harry Parrish and Bailey Bromberg taking the gain line into The Ripon half.  Frustration again and Carr finds touch on the 5m line.  Clean ball from Callum Brock and Will Butler carries to the line, Matt Leach in support crosses the line but is deemed to be held up by the referee.  Half time.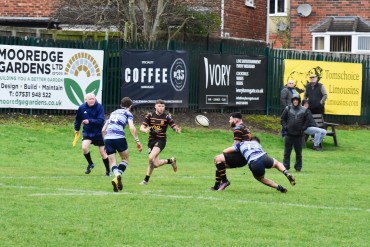 The second half sees chances created by Carr and Hall only to be halted by The Ripon defence.  Marcus Fotherby steals a line out, gains several metres with Parrish carrying the ball through mid field.  Great work at the breakdown by Brock and Hall gives Carr chance to float a pass to Bromberg who steps his way 20m to score in the corner, Carr with the extras 13-10 on 55 mins.  Indiscipline at the breakdown once again and the visitors level the score 13-13 on 60mins.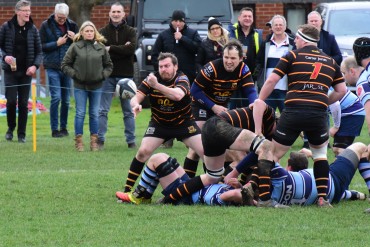 Nathan Wake comes off the bench to loose head and immediately wins a scrum penalty, Carr strikes 16-13. Errors were proving costly as The Pythons concede again at the breakdown, 16-16. A kick directly into touch gives Ripon a line out on The Pythons 22 and a technical infringement allows Ripon to regain the lead 16-19 with minutes left.
The Pythons begin their offence once again, using their ball carriers to push into Ripon territory.  Ripon are penalised at the breakdown and following discussions with Butler on posts or corner, Carr holds his nerve 19-19.  Full time.  Whittaker's Gin MOM went to a deserving Jack Hall.