Harrogate RUFC 2nd XV 37 – 19 Leodiensian RUFC 2nd XV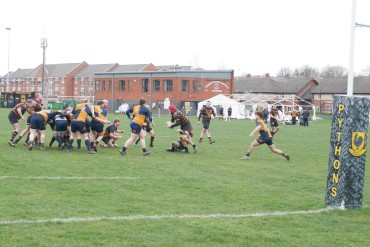 Match Report Neil Summersall – Pictures Peter Jesper.
(Click on pictures for expanded view)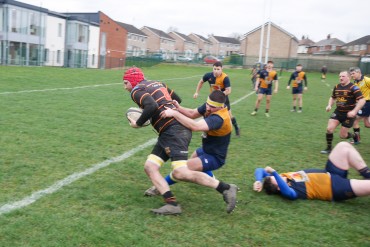 After Ilkley dropped out earlier in the week, the Pirates were grateful to Leo's who agreed to travel to JSG for this fixture. With Si Womesley agreeing to dig out his boots and Eddy being commandeered on the touchline after turning up to watch the Pirates had a decent squad of 18. Leo's showed good intent early on as a Pirates kick was returned with interest, but Nathan Kemeny covered across well to snuff out the early danger. Leo's pressed again and Rodders had to leave the field with a hand injury to be replaced by Tayls at prop. Leo's continued to press, and from a 5m scrum the Leo's No8 picked up and drove over. 0-5 12 mins. Worse was to follow for the Pirates as Leo's broke from their own 22 and a well-timed pass put the winger over in the corner. 0-12 22 mins. A turnover by Sam Fulton and some strong running from Ryan, Eddy and Ben Spratt put the Pirates back on the front foot. An accurate touch find from a Matt Audsley penalty pinned Leo's on their own line and despite some ferocious Leo's defence, Sean Glasswell powered over from short range. 5-12 29 mins.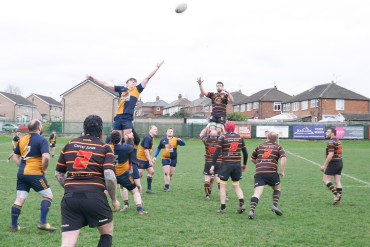 Zippy drew an offside penalty from Leo's and Ben Pye planted the kick in the corner. Ryan took clean ball and Glasswell again smashed over for his 2nd try. 10-12 34 mins. The Pirates finished the half on top by demolishing a Leo's scrum and an excellent run by Cal ended with Audsley's kick just been too long. Half time Pirates 10 Leo's 12.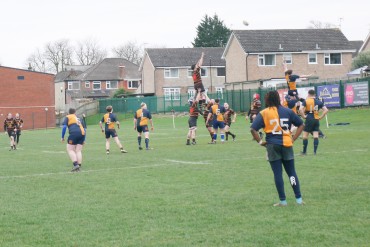 The Pirates carried on their dominance at the start of the 2nd half and a Zippy kick led to Leo's dropping out from under their posts. The kick went dead, and from the scrum Eddy picked up the loose ball to power over. 15-12 65 mins. From the restart a remarkable carry from Ryan led to a 60m gain and Leo's were penalised. A Zippy turnover led to another attacking Pirates scrum. The scrum marched forward and Ryan picked up and crashed over. 20-12 57 mins. Leo's conceded another scrum penalty under the posts and this time Pye elected to go for the posts and registered the 1st successful kick of the day. 23-12 63 mins.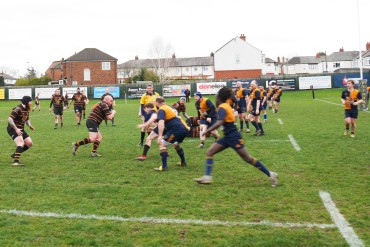 The Pirates were now rampant with Rusty and Spratt making the hard yards and Sam Fulton getting stopped short twice. Leo's players were now dropping like stones, so Kieran Martin went to guest for them. From another attacking scrum Audsley was held up and Zippy found Steve Smith on the hoof to add to the lead. Pye added the extras 30-12 68 mins. Next it was Tayls turn to make a powerful carry and the ball was recycled quickly for Eddy to score his 2nd. Pye added the extras 37-12 71 mins. There was just time for Leo's big No6 to crash through the centres and draw Pye before putting the winger under the posts to make the final score Pirates 37 Leo's 19.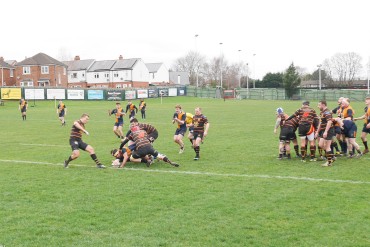 This was another determined team performance by the Pirates who would like to thank Leo's for travelling at the last moment and contributing to a very entertaining and well reffed match.