Harrogate Pythons RUFC 1st XV 29 – 19 Yarnbury RFC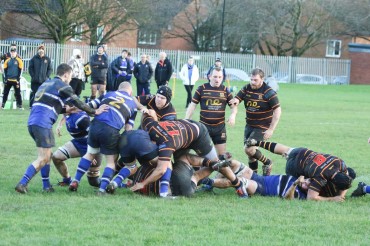 Match Report & Pictures by Julian Tatlow.
Harrogate Pythons entertained Yarnbury RFC for their first home league fixture.
Yarnbury began strongly building pressure in The Pythons' half straight from the kick off. Turnover ball by Jack Hall and Gareth Drane gets his back line quickly into the game. Jed Carr beats the first defender feeding Max Sharp who releases Joe Bentham to sprint from 30m to open The Pythons' account. Carr adds the extras, 7-0 on 3mins.
Yarnbury look to gain ground with a huge kick down field. Full back Sam Considine gathers the ball and uses his pace to carve through the mid field putting Bailey Bromberg into space to touch down. Carr with the conversion, 14-0 on 5 mins.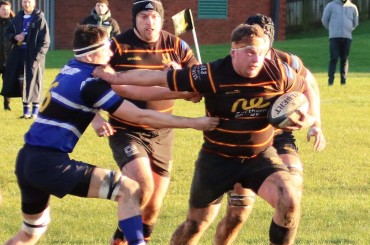 Once again Yarnbury begin to build phases, an attempted kick into space is volleyed by Carr gaining 60m. Yarnbury concede a penalty under pressure and Carr pins them on 5m. Clean line out ball, George Booth sets the ball up in mid field and Drane flights a perfect pass to James Audsley-Beck who beats 2 defenders to score, 19-0 on 10 mins.
Rocked by the onslaught Yarnbury concede again, Audsley-Beck romps over for his second and the bonus point, 26-0 on 20mins.
Determination appeared in the visitor's game. Hard work at the breakdown forced the home team to give away penalties. One too many and a yellow card is given. Yarnbury seize the advantage and a quick penalty puts their centre under the posts, 26-7 on 30mins. Quick to build on their momentum Yarnbury pressurise the home line and a 2nd yellow card takes The Pythons to 13 men. Once again the advantage tells and the scoreboard clicks to 26-14. Half time.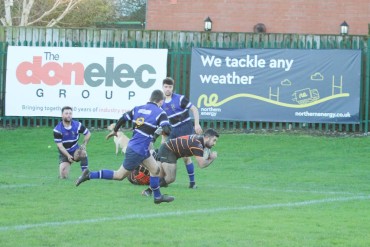 With some direct words from Coach Bird ringing in their ears The Pythons take the game to the visitors. Carr takes control of the game with some well placed kicks but advantage is conceded through penalties allowing the visitors to ease the pressure. A period of intense pressure follows and the defensive metal of The Pythons tested. Jordan Payne and Hugh Tatlow making huge tackles in midfield with Will Butler and Nathan Wake working hard at the breakdown but a spilled ball opens up a gap for the Yarnbury centre to scamper over the line, 26-19.
The Pythons controlled the latter stages of the game. Marcus Fotherby secured line out ball, Ed Challis forced penalties at the breakdown and at his 3rd attempt in the last 15minutes Carr made the points difference 2 scores 29-19. John Riley, President YRFU, awarded the Whitaker's Gin man of the match to James Audsley-Beck.