Wheatley Hills RUFC 17 – 30 Harrogate Pythons RUFC 1st XV
Match Report & Pictures – Julian Tatlow.
Dan Bird's men keep the pressure on Wensleydale with their 11th consecutive win at Wheatley Hills. The early exchanges set the scene for a tough fixture with Hills giving an early penalty away for a high tackle. Jed Carr drills the penalty kick into the corner, Calum Brock secures the line out for Matt Leach to control his drive perfectly to touch down. Carr with the extras, 0-7 on 5mins. Phases were evenly matched as Hills gained ground with some slick ball movement and touch down under the posts, 7-7 on 15mins.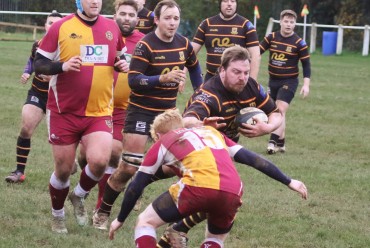 Carr kept control of the game with a well placed kick pass to Sam Beagrie who gains 20m before Sam Considine carries forward to 10m. James Audsley-Beck, ever alert, floats a wide pass to Hugh Tatlow who outpaces the defence to touch down breaking the club's all time try scoring record, 7-12 on 20mins. The Pythons keep possession through Will Butler and Brock taking play to 5m where Audsley-Beck again floats a pass to Considine, no stopping him, 7-17 on 27mins.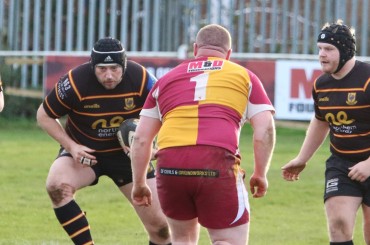 Nathan Wake and Adam Challis carry the ball well with frustration creeping into the Hills defence. Carr continues to dictate play with his boot and scrum dominance returns to The Pythons attack. Inevitably Carr gets a shot at goal, 7-20 on 30mins. Hills re group and begin setting up a more structured attack. Bailey Bromberg defended well on the flanks but quickly recycled ball brings play into the midfield and with 5m to go The Hills pack drives the maul over, 14-20 half time.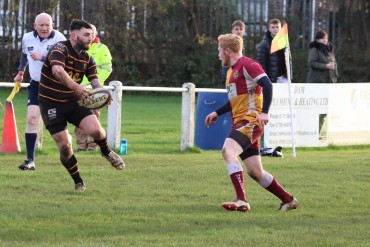 Hills continued with their offensive drives and once again showed the handling skills pushing play into The Pythons' 22. Off side and the score line marrows, 17-20 on 50mins. The Pythons began a fight back and held Hills in their own 22. Carr again kept the pressure on with some pin point kicking and was given a shot at goal from 30m, 14-23 on 60mins. George Booth on for the injured Butler carried well, Brock and Jordan Payne kept the ball recycled. Carr spots a gap and floats a perfect pass to Considine who rounds the defence to gain the bp try. Carr slots the extras, 17-30 full time.