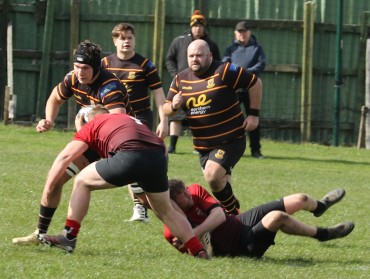 Glorious weather and the Ladies Day event attracted a large and lively crowd to the Jim Saynor ground, hoping to see the Pythons rubber stamp promotion against Skipton. Skipton started well and kept possession for a long period only to be met by some stubborn Python's defence. The Pythons made good progress down the field from a Sandy Dunlop turnover and Jed Carr's pinpoint kick. The ball popped out of the back of an attacking ruck and captain Will Butler picked up and drove over from 5 metres out. 5-0 5 mins. The first scrum saw Skipton driven off their own ball, Hugh Tatlow picked up and combined with Andy MacKay to put Tim Evans in the clear. He ran through Skipton's full back to score by the posts. Carr added the conversion. 12-0 10 mins.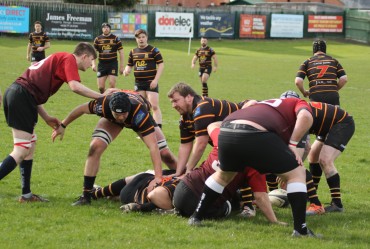 Clean lineout ball from Marcus Fotherby saw James Audsley-Beck being stopped short, and Nathan Wake picked up to power over from close range. Carr added the extras. 19-0 15 mins. The Pythons were now opening up and the bonus point was secured when a Matt Leach carry was quickly spun wide and Harry Parrish drew the Skipton winger to put Liam Kernoghan in the corner. 24-0 20 mins. Skipton responded well but met stubborn resistance with Jon Pickard and Jordan Payne tackling everything and Tatlow making his trademark hard hits. Max Sharp and Evans combined well in midfield to give Audsley-Beck the opportunity to step on the gas and he sped outside his opposite number and the full back to score a lovely try, this time converted by Will Clough. 31-0. 35 mins. More dominant forward play saw Mackay pick out an Evans line, who linked with the supporting Sharp who stepped the full back to score by the posts. Clough's conversion made the half time score Pythons 38 Skipton 0.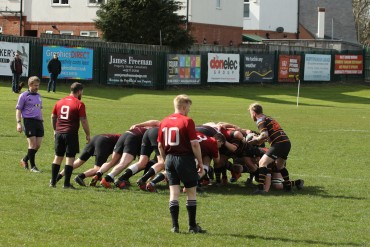 Coach Dan Bird rotated his bench at half time with the newly introduced players stepping seamlessly into the team. Steve Smith ensured the home scrum kept its power and Calum Brock provided and endless stream of clean lineout ball. With Scott Irvine and Ed Challis now providing the power in the backs, Skipton were faced with a never ending stint of desperate tackling. Some great support lines and handling put Sharp away in the clear again and he accelerated away from the would be tacklers to add his second try of the day, again converted by Clough. 45-0 55 mins.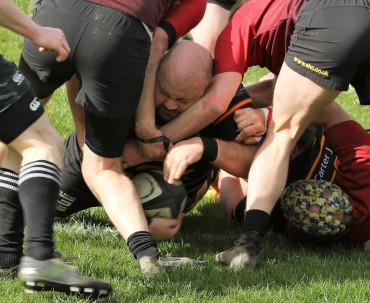 Skipton, to their credit were tackling the Python's big runners, but having to commit too many men and leaving space out wide. This was exploited again when Irvine and Challis were stopped but Clough saw Audsley-Beck in space and put him away for a long distance try. 50-0 65 mins. Skipton again responded and were on the attack when the game was stopped when a Skipton player sustained a serious leg injury. The referee had seen enough and ended the game early with the final score Pythons 50 Skipton 0. The Pythons club all wish the Skipton player a speedy recovery.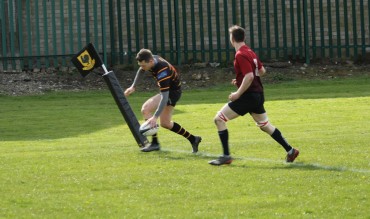 This was an impressive victory by a confident Pythons squad, who have responded magnificently this season to Dan Bird and his coaching team. The Whittaker's Gin man of the match was awarded to Andy MacKay